WEST SIDE STORY

Musical journal
West Side Story
(...) The audience was not only treated to an incredibly beautiful performance of West Side Story, but also - thanks to director Marc Krone - drawn into the emotional love story between Tony and Maria.
A story about a loveaffair tha is doomed to fail because of the rivalry between two street gangs.
You could hear a pin drop during the finale.
Full of zest, emotion and energy the actors on stage seem to be more than enjoying this show. Notably Bart van Veldhoven and Ianthe Tavernier as Tony and Maria are names to remember. They play and sing as if their lives depended on it.


Musicalsite
A stunning and touching performance of West Side Story
In collaboration with the Philips Symphonic Wind Orchestra, that celebrates with this performance its 100-year anniversary.
The audience was completely carried away thanks to director Marc Krone (...) and the talented cast. Riveting up until the last moment, after which the audience had goose bumps on their arms and tears in their eyes. Particularly worth mentioning is the last scene of the play, when the emotions seem to almost overcome Ianthe Tavernier (Maria).

| | |
| --- | --- |
| Musical director | Matti Cilissen |
| Stage director | Marc Krone |
| | |
| Maria | Yanthe Tavernier |
| Tony | Bart van Veldhoven |
| Anita | Liss Walraven |
| And | Mischa Kiek, Arjen Lienaerts, Stephan Mooyman, Rik van der Rijt, Martijn Baardewijk, Sander van Voorst tot Voorst, Laureen Peskens, Ingrid van den Nieuwenhuijzen, Jasmine Jaspers, Hedwig van Leuven. |
Click in the picture to enlarge, use spacebar for next photo.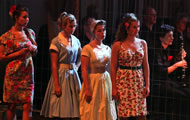 Wesy side story
Wesy side story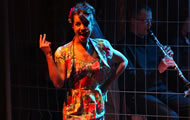 Wesy side story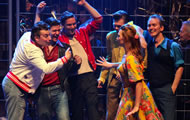 Wesy side story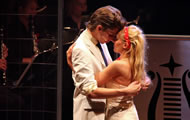 Wesy side story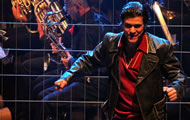 Wesy side story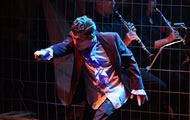 Wesy side story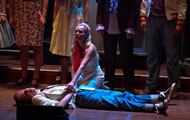 Wesy side story