WE BUILT THE CITY

When the sirens sound, everybody makes for the shelter in panic. Loetje falls while running and loses his friend Dingeman. When the attack is over, Loetje finds himself all alone in the burning city. He searches for his friend, but to no avail: he's disappeared like all the others. Then Loetje realizes grieving doesn't help. He must roll up his sleeves and rebuild the city. But where to start? And how will he manage without Dingeman?
The script was written by children's author Bibi Dumon Tak. The young composer Almar Kok wrote the music based on Paul Hindemith's Wir bauen eine neue Stadt. The ensemble from the Rotterdam Philharmonic Orchestra builds a new musical city, together with the actor Ferdi Janssen.
This show was developed in collaboration with the Rotterdam Philharmonic Gergiev Festival 2010 'Resurrection': A story of Rotterdam.
| | |
| --- | --- |
| Text | Bibi Dumont Tak |
| Music | Almar Kok |
| Actor | Ferdi Jansen |
| Stage director | Marc Krone |
| Orchestra | Domestica Rotterdam |
| Musical director | Wim Stijnman |
Click in the picture to enlarge, use spacebar for next photo.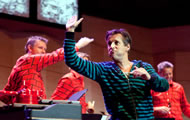 We bouwen de stad. Foto Lotte de Vries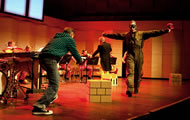 We bouwen de stad. Foto Lotte de Vries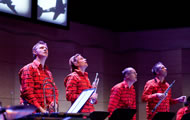 We bouwen de stad. Foto Lotte de Vries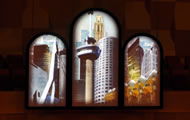 We bouwen de stad. Foto Lotte de Vries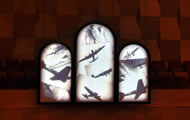 We bouwen de stad. Foto Lotte de Vries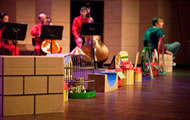 We bouwen de stad. Foto Lotte de Vries