SOERAKI CHILD OF THE SEA

Soeraki is ten years old. Not your normal girl, for she's a mermaid. She lives in a tropical sea where everything is beautiful: the fish, the light, the coral... but she's bored. Everything is nice, but nothing is exciting. The only exciting thing is Bob, a mermen boy, slightly older than she. But he does not notice her, it is 'hi' and 'bye', and that is the end of it. Soeraki wants to give Bob the most beautiful thing there is. Maybe then he will like her. To find such a thing she dives to the bottom of the ocean, where monsters live, and where it is dark and dangerous... But Soeraki is a heroine, the heroine of the sea.
| | |
| --- | --- |
| Musical direction | Wim Stijnman |
| Stage direction | Marc Krone |
| Actress | Eva Crutzen |
| Setdiesign | Lotte de Vries |
| Compositions | Monique Kroes |
| Orchestra | Domestica Rotterdam |
Click in the picture to enlarge, use spacebar for next photo.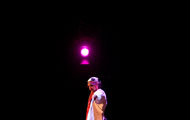 Foto: Hélène van Domburg - helenevandomburg.nl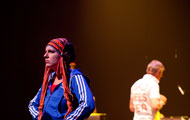 Foto: Hélène van Domburg - helenevandomburg.nl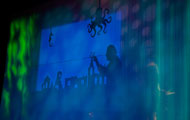 Foto: Hélène van Domburg - helenevandomburg.nl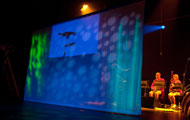 Foto: Hélène van Domburg - helenevandomburg.nl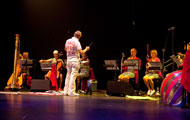 Foto: Hélène van Domburg - helenevandomburg.nl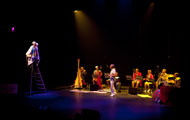 Foto: Hélène van Domburg - helenevandomburg.nl